Events
Inspire Hair Show Hosted
by Venue Salon
April 7th, 2024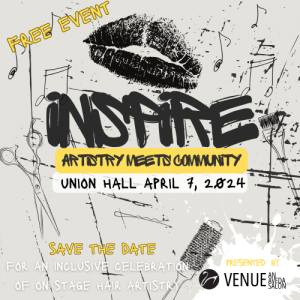 ---
\Venue Salon hosts an annual Gala benefitting The Breast Cancer Research Foundation

---
Thank you to all of our 2023 sponsors and those of you who came to our Charity Event. We are looking forward to next year!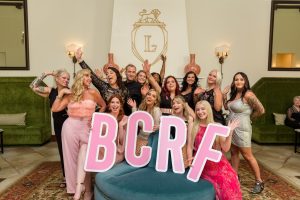 Areas of Focus by BCRF
Investments by area of focus in 2022-2023:
Treatment:

investing more than $29 million in treatment research, funding 138 projects

Lifestyle & Prevention

: investing over $7 million in lifestyle and prevention research, funding 39 projects

Heredity & Ethnicity:

investing more than $9 million in heredity and ethnicity. Research, funding 49 projects

 
Tumor Biology:

investing over $33 million in tumor biology research, funding 147 projects

Metastatic Breast Cancer

: comprises approximately 41 of BCRF's research portfolio; investing more than $21 million in MBC research, funding 84 projects this year alone

Survivorship

: investing more than $6 million in survivorship research, funding 33 projects
---
Quick Facts about BCRF 
Founded by Evelyn H. Lauder in 1993, BCRF funds investigators who have been deeply involved in

every major breakthrough

in breast cancer prevention, diagnosis, treatment, survivorship, and metastasis. 

This year, BCRF is the

largest private funder of breast cancer research—and metastatic breast cancer research—worldwide

.   

BCRF is the

highest-rated breast cancer research organization

in the country.

Visit

www.bcrf.org

to learn about all the ways you can get involved.
---
Save the date for next year!
October 5th, 2024.
---